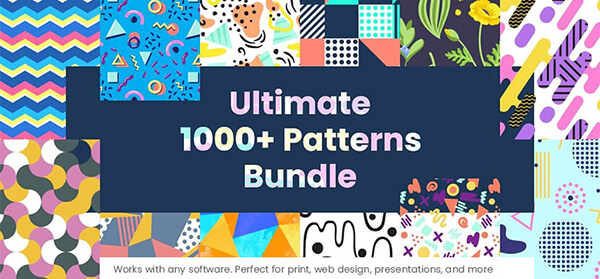 Today we will surprise you with a collection of awesome multi-purpose free PSD patterns inspired by all kinds of materials. You will find plenty of metal textures, wood textures, fabric patterns such as denim, carpet, rug, tablecloth and more.
There are also collections of custom abstract patterns. The best news is, all of them are seamless aka tileable which literally makes them perfect for many kinds of Photoshop projects, regardless of the size. Let's get started!
1. High Quality Tileable Free Psd Metal Textures
This set has gathered 5 tileable metal-like textures which can perfectly complement a wide range of Photoshop projects. You will find free Psd patterns imitating metal with holes, buttons or just plain shiny metal. Enjoy!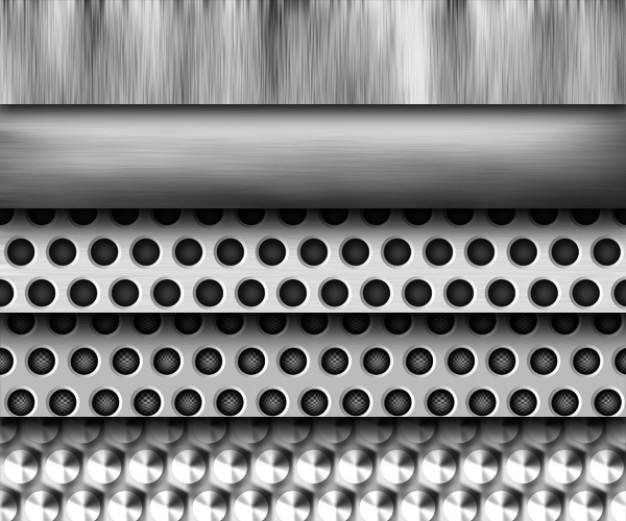 2. Seamless Jeans Textures for Psd
A collection consisting of 4 attractive Photoshop patterns designed as different styles of denim fabric. This tileable free Psd patterns will certanly help you liven up your designs.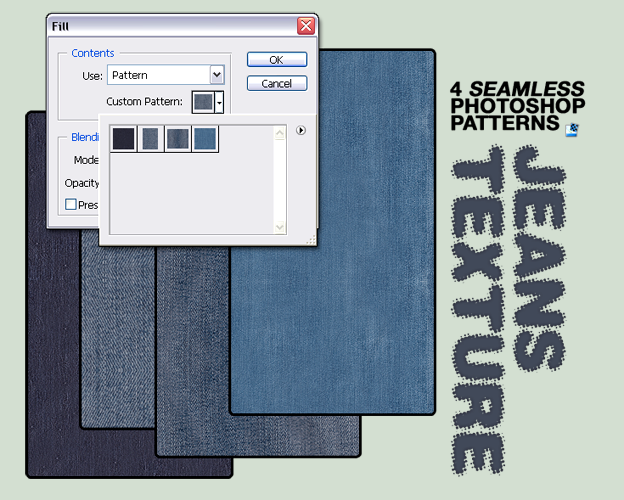 3. 12 Delicious Seemless Cookie Free PSD Textures
A mouth-watering collection of free psd patterns inspired by cookies. You will find various kinds of yummy cookie textures but most importantly, all of them are tileable and free to use.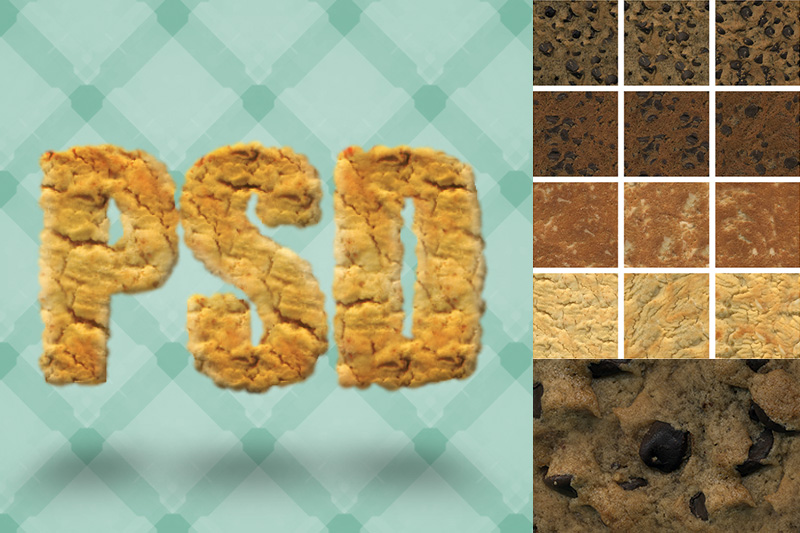 4. 6 Tileable Seamless Wood Patterns
An interesting collection of 6 wood patterns in different colors and shapes representing various types of wood. These textures can be very effective for many Photoshop projects.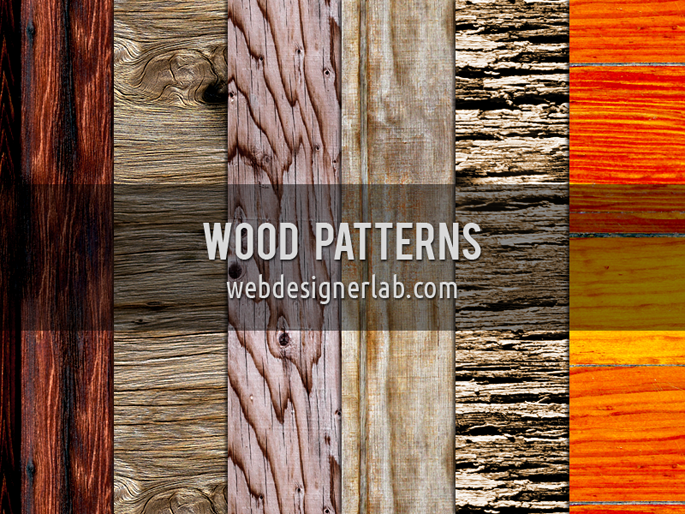 5. 14 Leather Inspired Free PSD Patterns
A mega collection of 14 free Psd patterns representing leather. Designed in many colors and textures, this collection will certainly come in handy for many of your projects.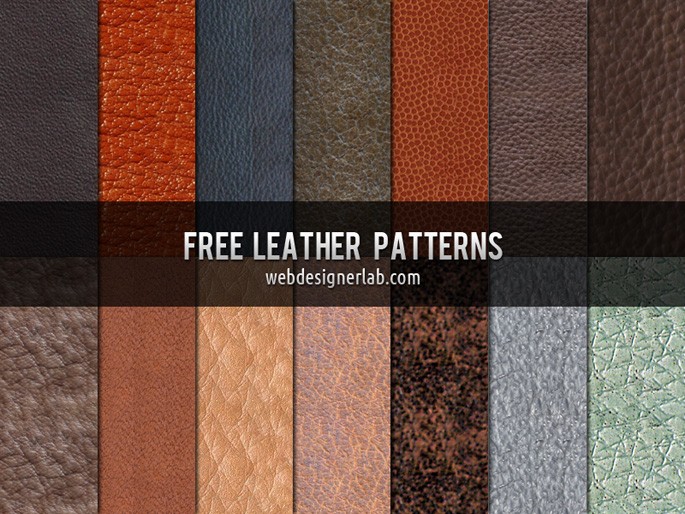 6. 8 Tileable Denim Free PSD Patterns
Another collection of denim inspired free Psd patterns that is absolutely seamless and tileable. Use it in your project to attract the attention with an unusual design.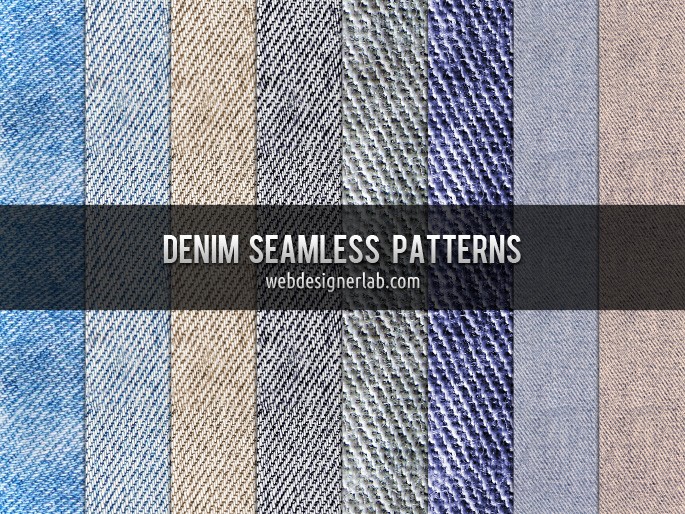 7. 10 Free Paper Seamless Free Psd Patterns
Different styles of paper representing free Psd patterns that are absolutely tileable. These colorful paper textures can fit into many kinds of Photshop projects, so go grab them!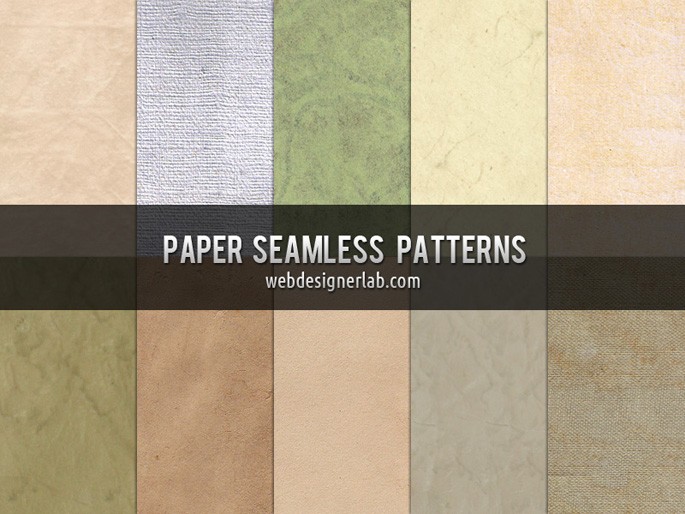 8. Free Seamless TV Noise Patterns
An unusual collection of TV noise patterns that will certainly not let your designs go unnoticed. You will find different colors of TV noise to choose the best one for your project.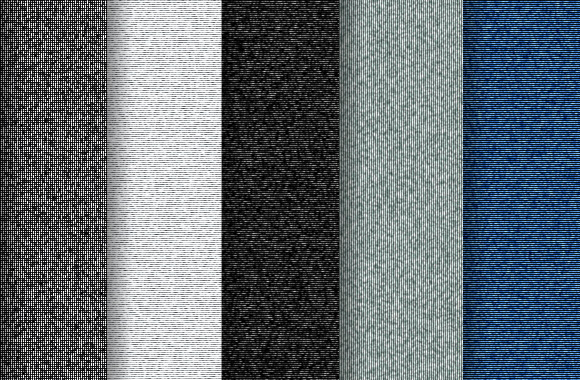 9. Seamless Green Grass Textures
Various textures representing different kinds of grass. These tileable patterns are perfect for nature-related projects but they can complement other themed projects, as well.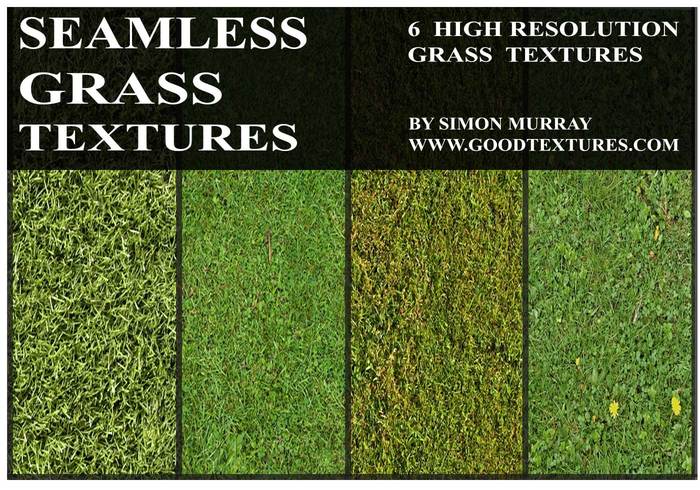 10. 24 Seamless Bokeh Textures
A big collection having gathered 24 seamless bokeh free Psd textures, which can literally be used in any kind of project. The possibilities are countless, so go ahead and experiment.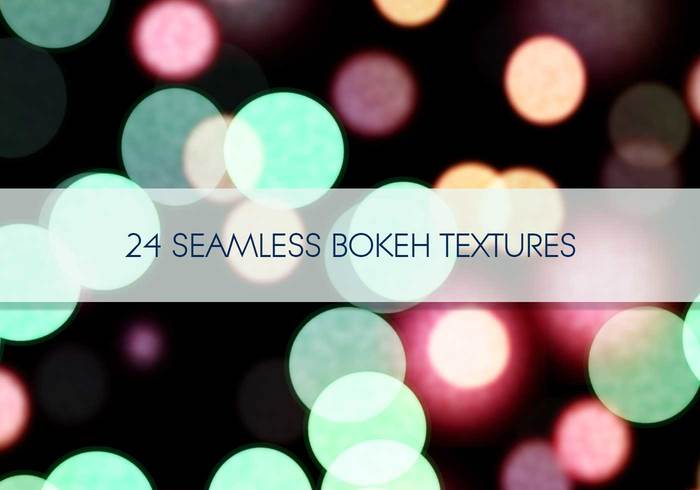 11. 8 Seamless Dark Metal Grid Free Psd Patterns
A collection of dark metal patterns with holes, perfect for creating dramatic designs. These patterns are absolutely tileable, so feel free to use them in any project, regardless of its size.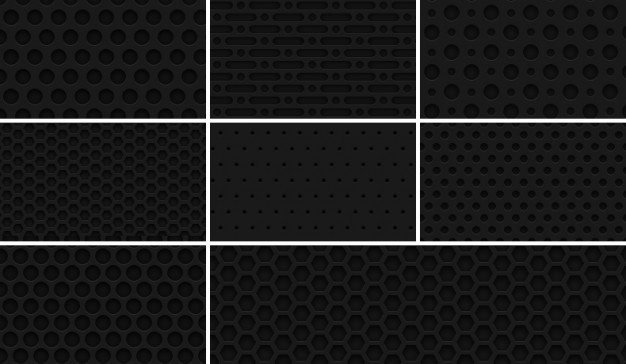 12.  8 Seamless Free Psd Patterns of Carpets and Rugs
A rich set of fabric free Psd patterns inspired by carpets and rugs. Creating unusual and specific designs is now absolutely possible. Just grab this freebie and start experimenting.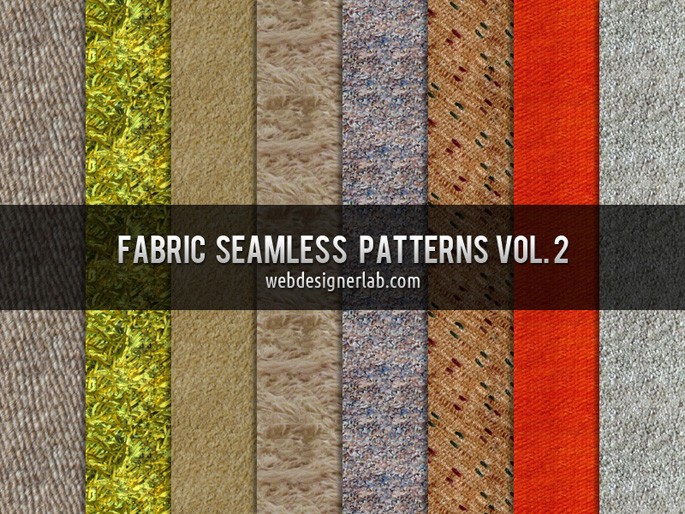 13. Polka Dot Colorful Tileable Patterns
An adorable collection of free Psd patterns depicting polka dot print in two sizes and many color combinations. With a pinch of a vintage feeling, this collection will absolutely make your designs unique.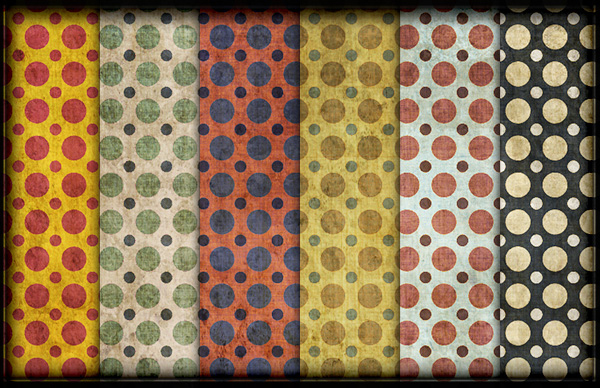 14. 6 Greek or Roman Photoshop Patterns
A very chic collection of 6 Greek or Roman patterns which can perfectly become a part of many kinds of projects. No matter if you need this collection now, it may come in handy later, so don't hesitate and just grab it.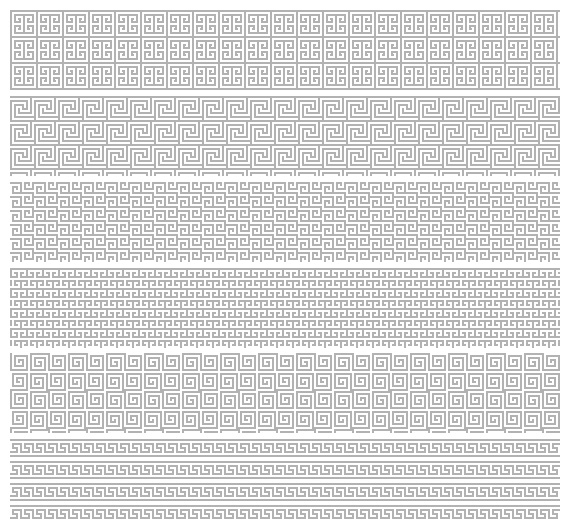 15. 8 Seamless Light Metal Grid Patterns
Another collection of 8 metal inspired patterns but this time coming in a light shade of grey. Once again, these patterns are absolutely tileable so feel free to play with them and use them in many kinds of designs.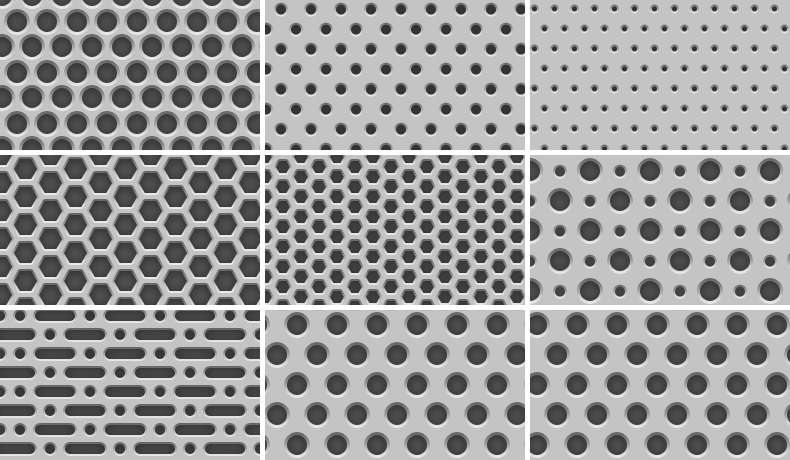 16. 20 Seamless Photoshop Grid Patterns
A collection of grid patterns designed in the color blue. These 20 free Psd patterns are made of differently sized and colored squares, so you can take one or get them all.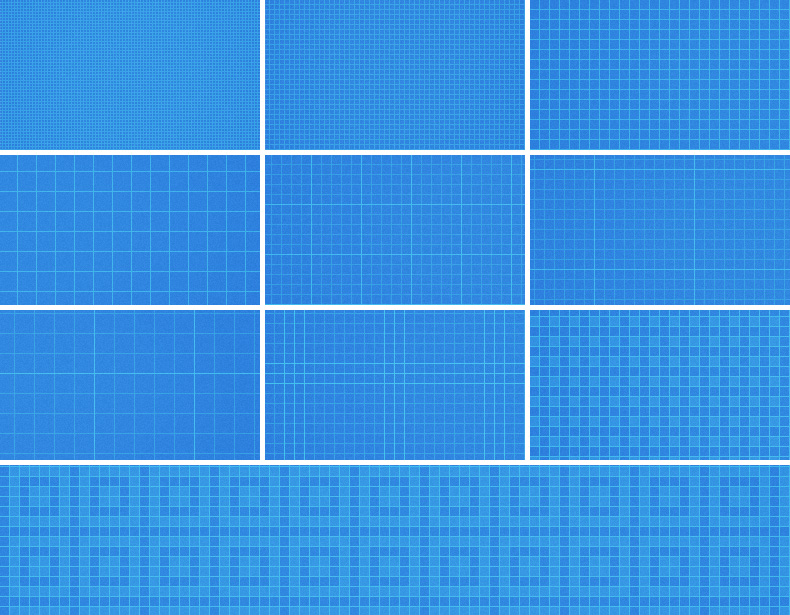 17. Waves Free Photoshop Pattern
A beautifully designed wavy pattern that can be downloaded for free. This artistic texture can perfectly fit as a background for many projects, or why not as a filling to single elements – the choice is yours.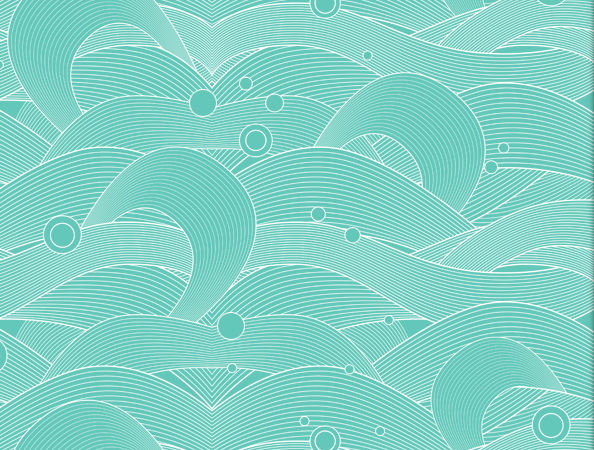 18. Set of 10 Abstract Photoshop Patterns.
A merry colorful collection of differently designed patterns, all of which can bring the cheerful mood to your project and to your viewers, of course. No room for hesitations, they come for free, so get them all.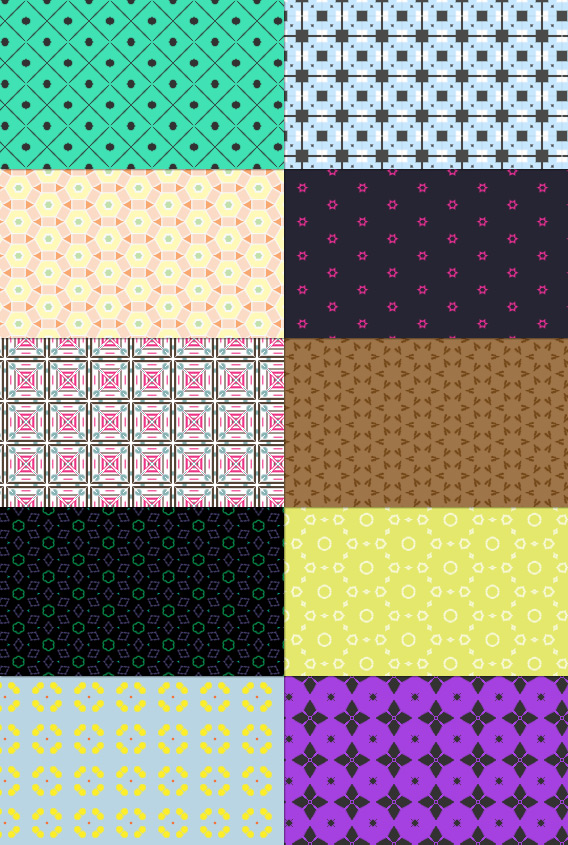 19. Free Photoshop Texture Diagonal Striped Brick
A stylish subtle pattern designed with diagonal lines. This elegant texture can perfectly complement many kinds of Photoshop designs and it's absolutely tileable.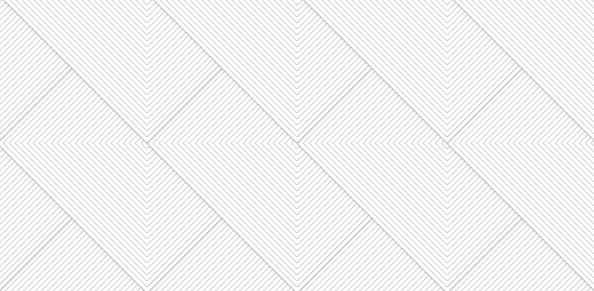 20. Tileable Fabric Texture in 4 Colors
A collection of tablecloth free Psd patterns designed in 4 different colors to fit perfectly your project and satisfy your taste. Get this texture in crimson, turquoise, purple and brown.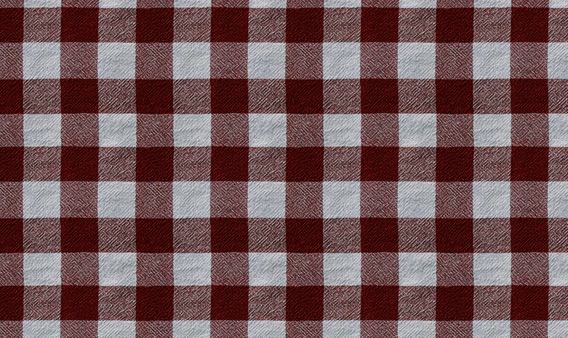 21. 10 Colorful & Abstract Free Psd Patterns
Another portion of cheerful textures. These 10 free Psd patterns can absolutely boost your project's appearance and your audience's mood. They also come for free so go get them.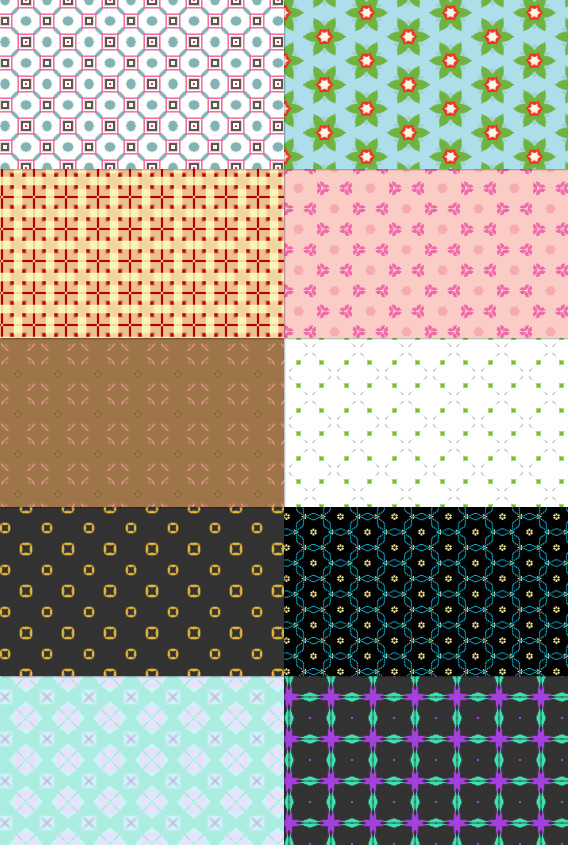 22. Tileable Wood Texture in 7 Colors
Wood textures are one of the most favorite and unobtrusive background that people prefer. This collection has gathered 7 free wooden textures in different colors.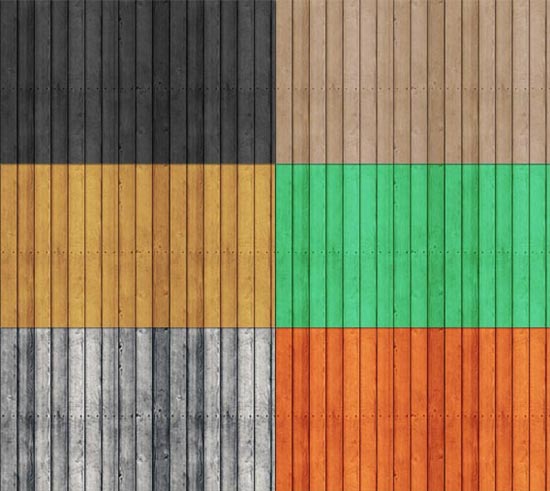 23. Tileable Wood Texture in 3 Colors
A bit subtler collection of wooden textures, this one coming in 3 more natural colors: beige, brown and grey. These patterns are absolutely tileable and multi-functional.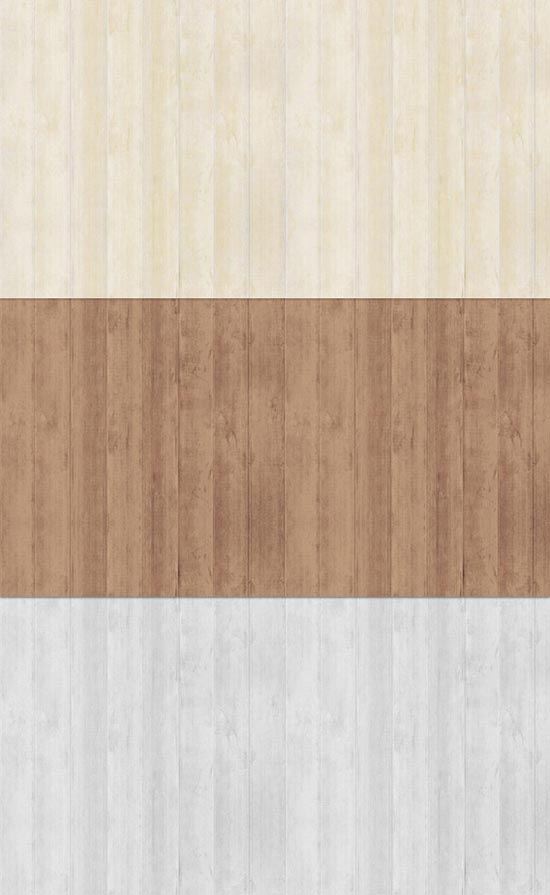 24. Set of 4 Tileable Wood Textures
A collection of tileable free Psd patterns representing floor texture in 4 different colors. Get these incredibly useful patterns to give your project a great appearance.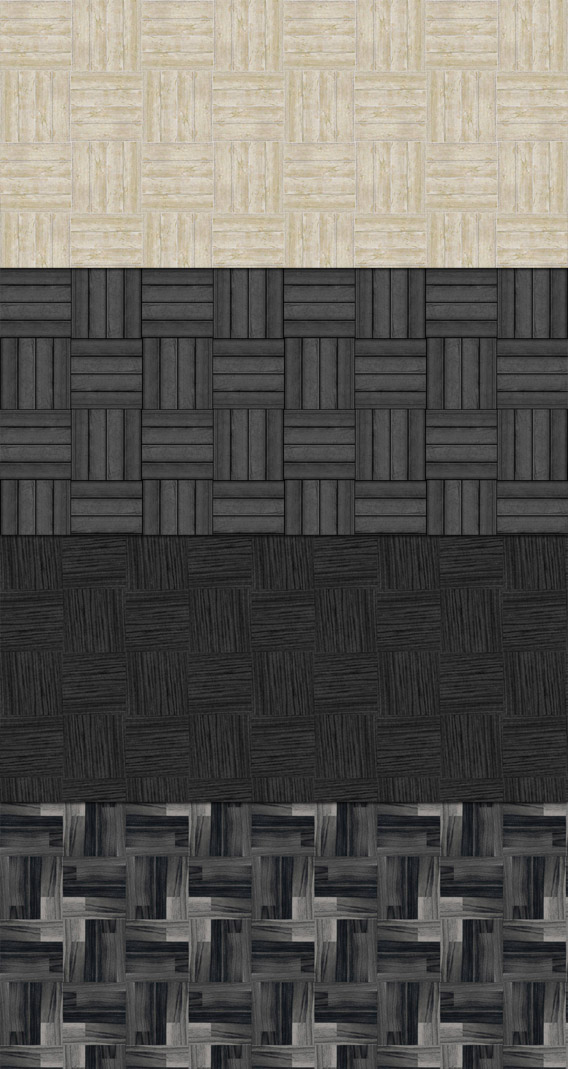 Hopefully our collection of free Psd patterns has made your day a little better. More free resources are on their way, so stay creative and stay tuned!
*FreePSDFiles does not own the rights on these artworks and the following are not under the licence policy of FreePSDFiles. All graphics in this post link to their original sources, where you can download them for free and read further information on licence policy from the provider.