Today, we present you a collection of over 30 free PSD email templates. All of these freebies are designed in modern styles with form and function in mind, so that you can achieve the desired results with your email campaigns.
All PSDs are well-arranged, grouped and layered, so you can easily work with them and customize them to meet your project's requirements. Last but not least, these resources come for free. So, if you are not sure about whether a template will work out for you or not, simply try it out and if you are not happy with the result, move on to the next. Let's get started!
Collection of 7 Responsive Email Templates
An amazing collection of 7 absolutely free newsletter templates that also come in their corresponding PSD files. All of these email templates are pre-tested and work properly on all major email clients.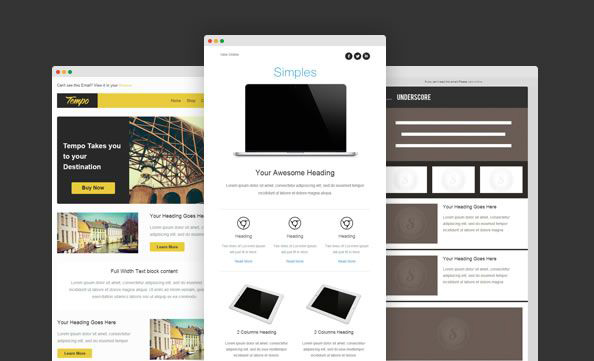 Free PSD/HTML Responsive Email Template
A clean and stylish newsletter responsive template which can be downloaded and modified to meet your specific needs. The designed has included all PSDs and open source HTML and CSS.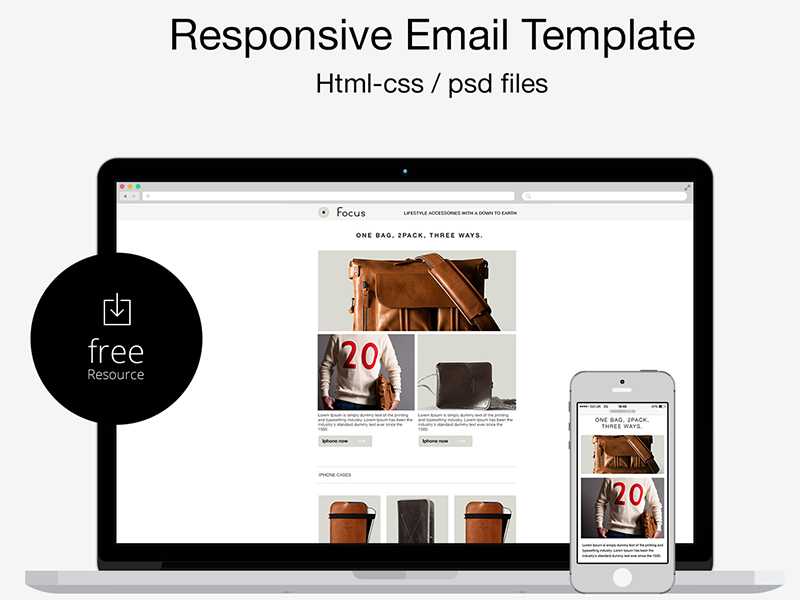 3 Free PSD Email Templates in 4 Color Schemes Each
With a total number ot 12 free PSD email templates, this collection includes 3 categories: newsletter templates, promotional email templates and personal notification email template. Each category comes in 4 different colors: blue, green, gray and orange, so you can go with the best option for your business.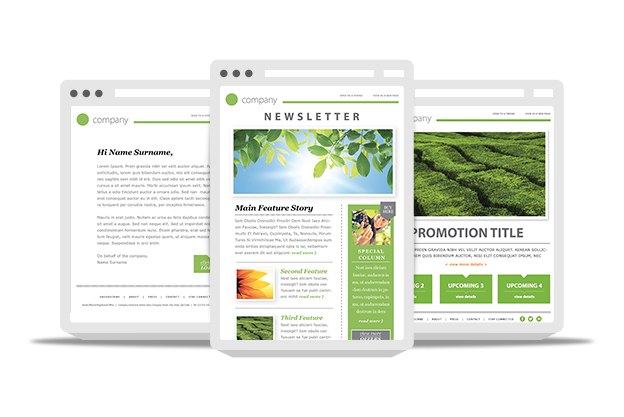 Free PSD Email Template Design in Flat Style
A stylishly designed newsletter template that comes in a well-arranged PSD file which can easily be customized. Including various content options, this freebie will help you get started creating your own email template.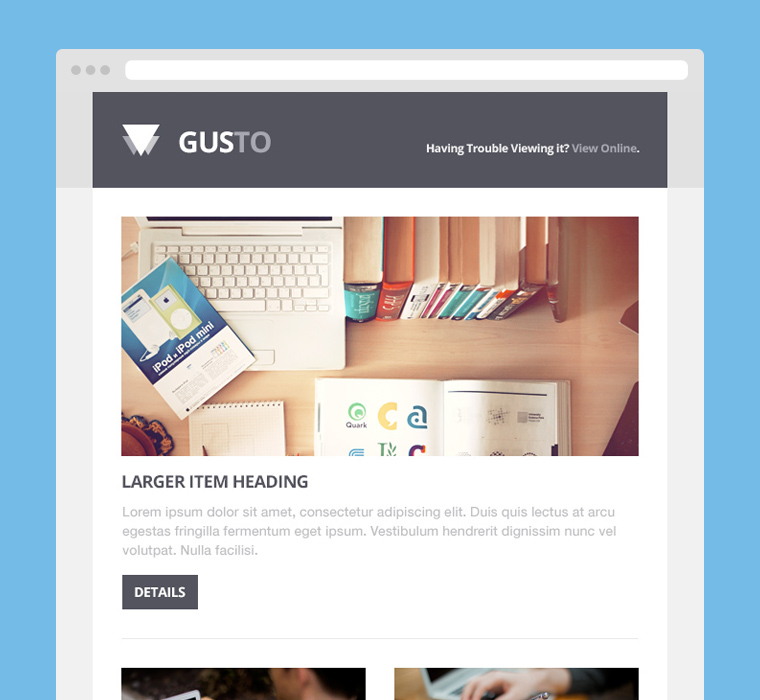 Stylish Email Template Free PSD Design
A beautifully designed email newsletter template that comes in a fully layered PSD file. This trendy email template design can be customize to fit your project's needs.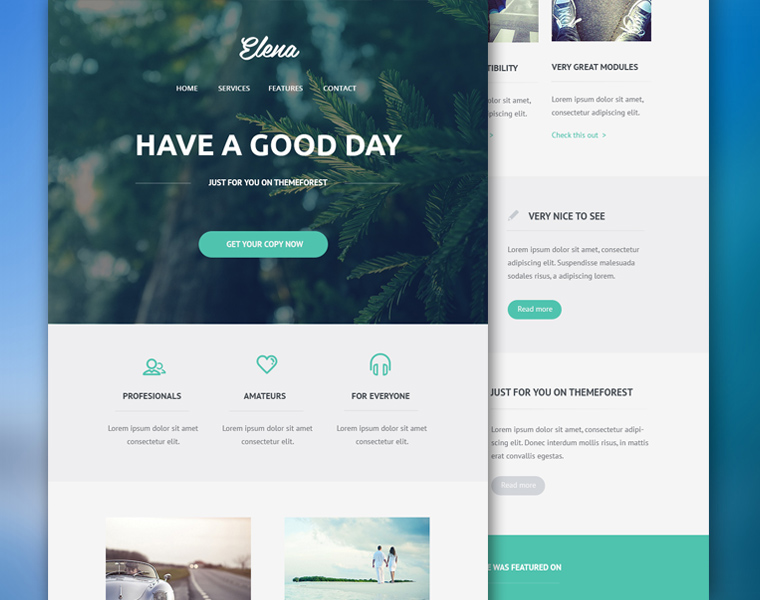 Restaurant E-Newsletter Template PSD
A fully layered and 100% editable email newsletter template designed in a clean, elegant style. Completely free to download, this PSD template is suitable for all restaurant businesses.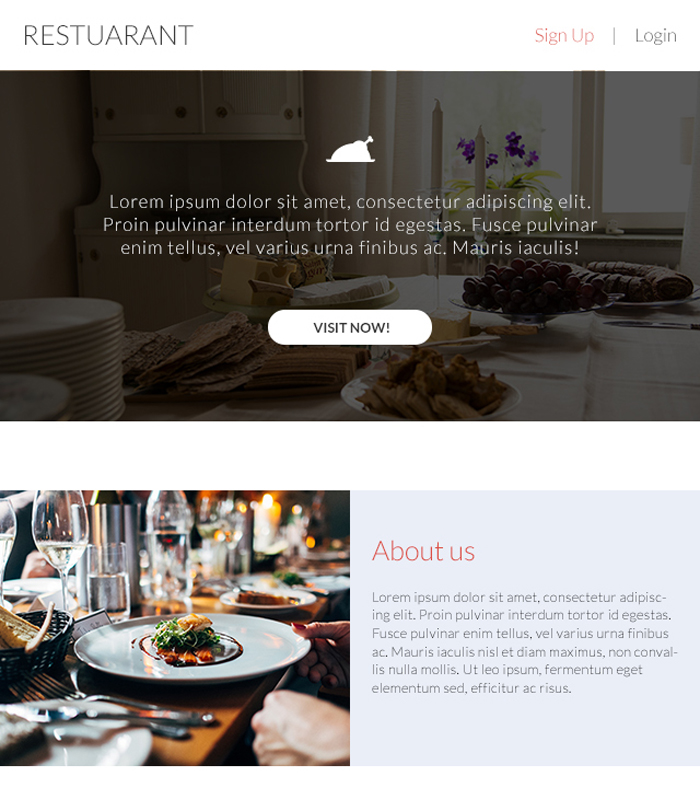 Promotional Email Template PSD Design
A fully layered PSD template designed suitable for promoting your fitness applications. This newsletter template is very easy to work with and fully editable to fit to your personal needs.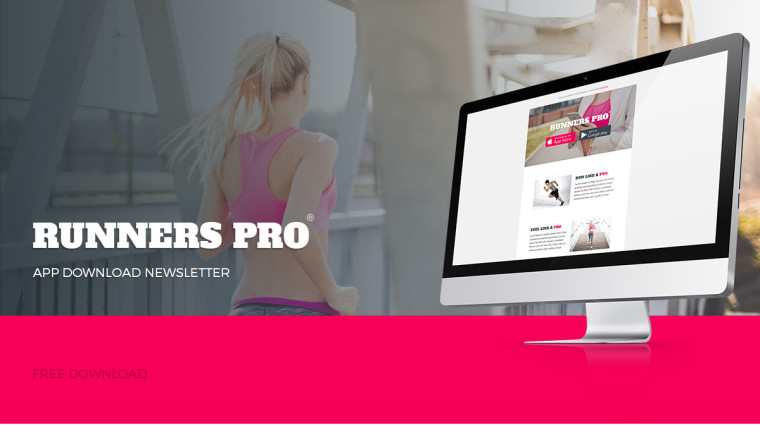 Simple and Stylish E-commerce Email Template
A fully customizable and free to download email template which comes in a well arranged and grouped PSD file. Note that this file does not include the actual images from the preview but there are clear directions where you should use your own product shots.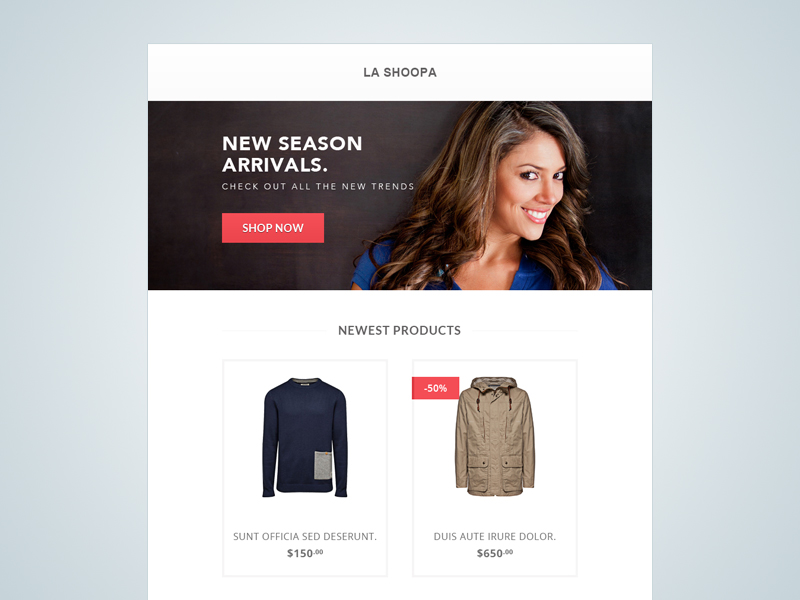 Trendy Multipurpose Email Template PSD and HTML
An elegantly designed and clean free PSD email template which is fully layered, grouped and named. It also comes with a hand-coded and commented HTML. Both of these formats are easily editable, so go grab this freebie.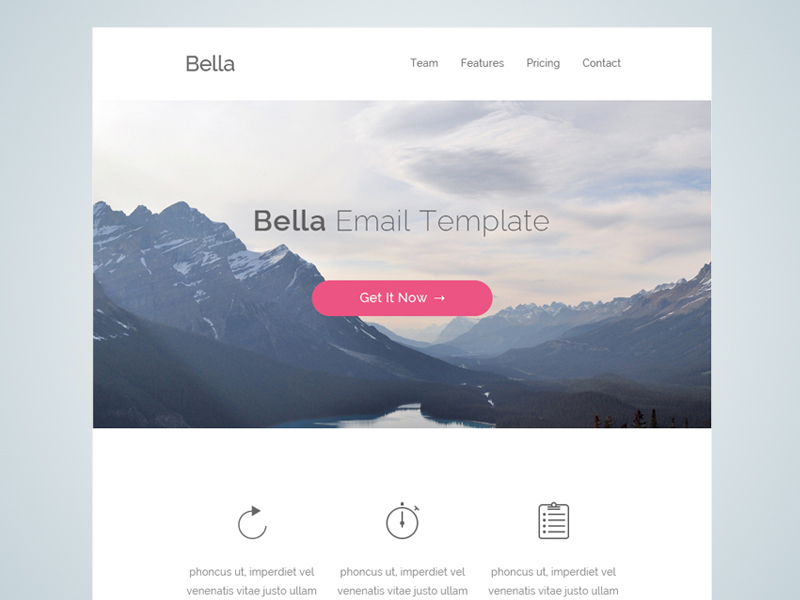 Free PSD Email Newsletter Template
A template presented in minimalist design and comes in a well grouped and arranged PSD file. Easy to work with, this template can easily be adjusted according to your needs, so go get it.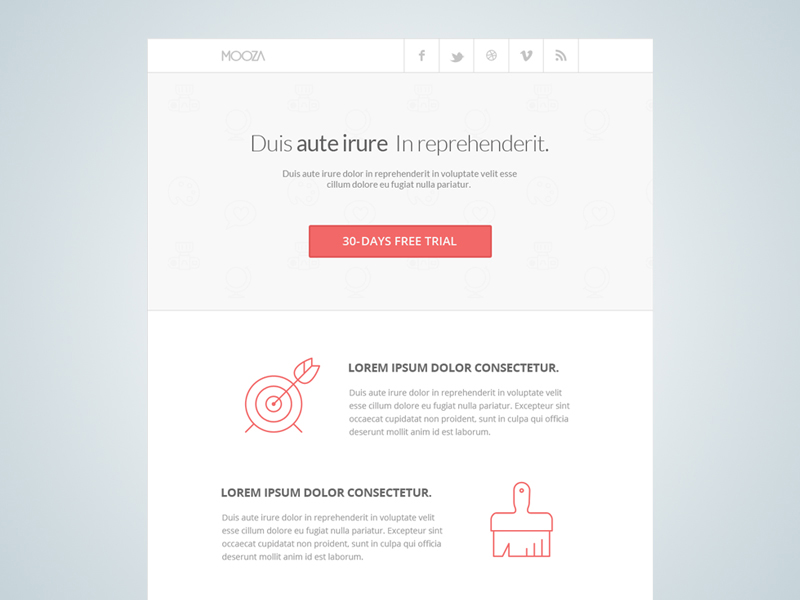 Free PSD Email Template in Simple Design
A classy email template designed in green and black that can be tailored according to your taste. Very functional and trendy, this email template will help you conduct your email campaigns, and it comes for free.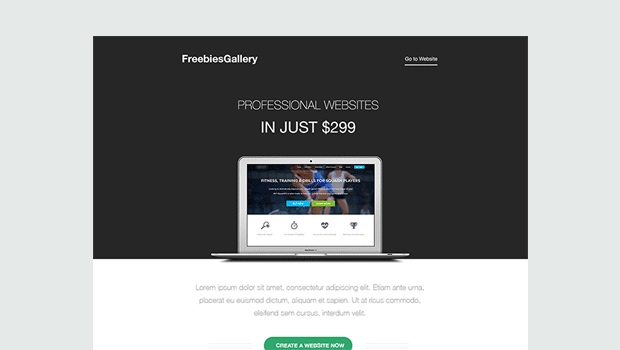 Eye-pleasing Free PSD Email Template Design
A very clean email template design in trendy flat style. Designed in blue and grey, this multi-funcitonal template is absolutely editable since it comes in a well-arranged and layered PSD file. Simply grab it and start customizing it to your needs.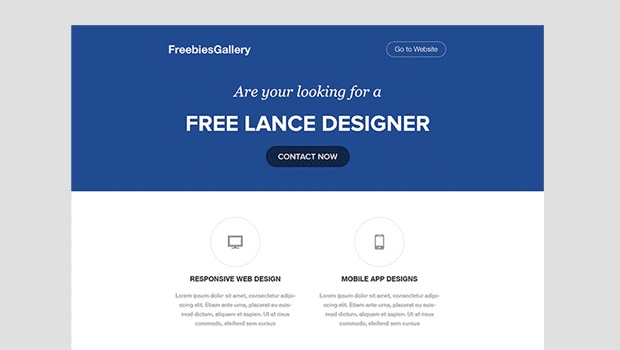 Free PSD Email Newsletter in Envelope Design
An attractively designed freebie email template which depicts a stack of paper sheets coming out of envelope. This unique design can be easily edited until it meets your specific project's needs.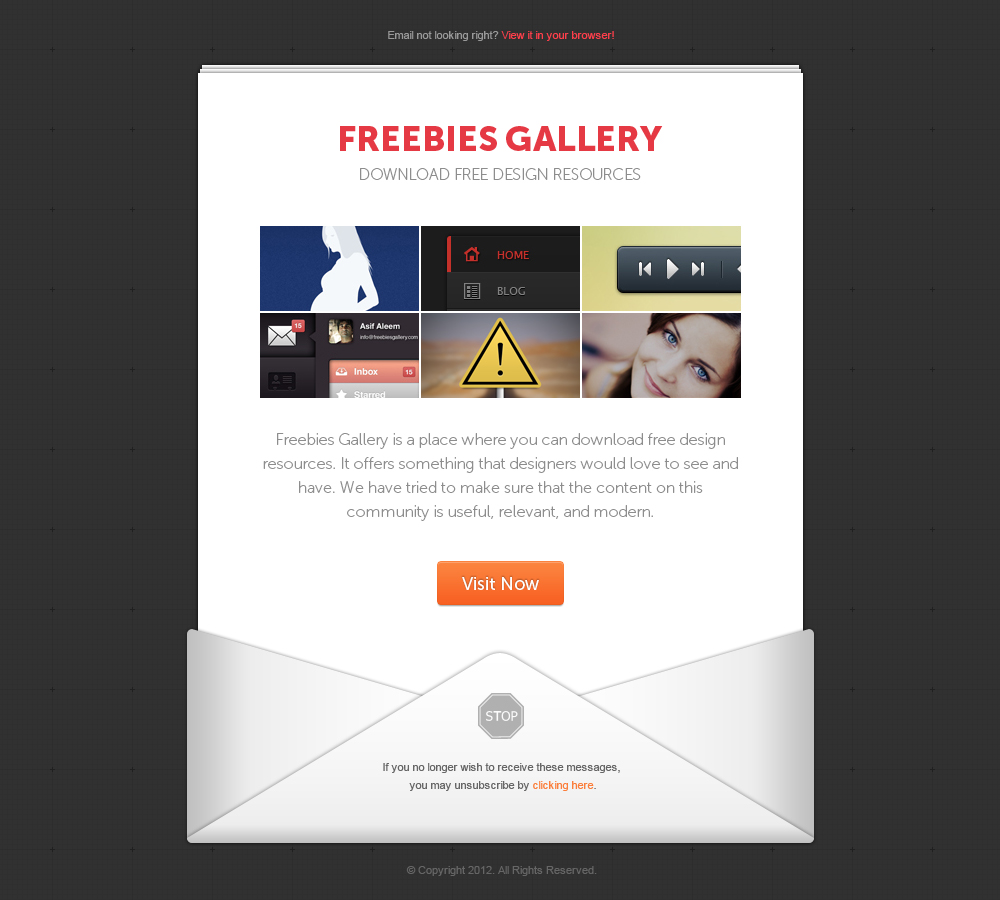 Free PSD Email Template with Box Layout
An email template with a grid layout which makes it easy for you to organize the information you are presenting. Coming in a well-arranged PSD file, this template is free to download and customize.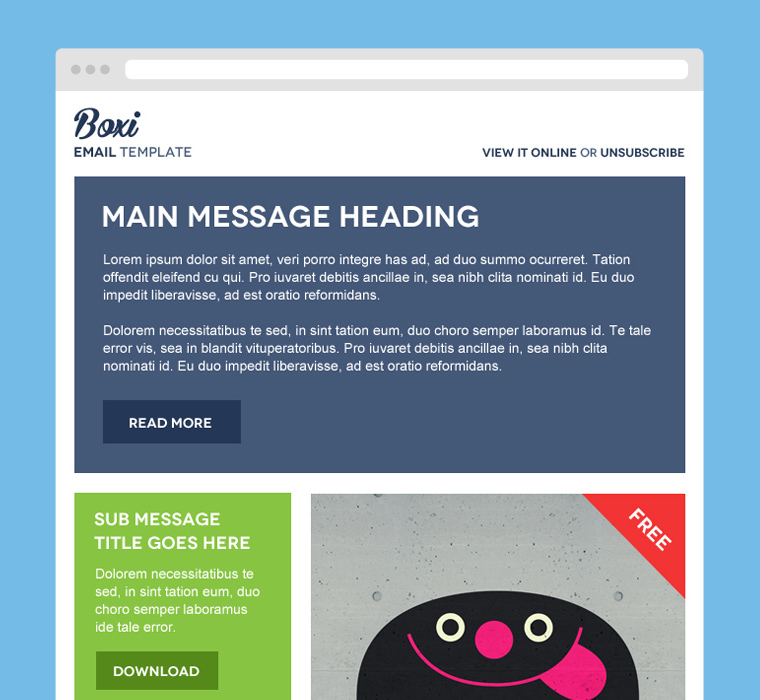 We hope you could find exactly what you are looking for. Even if you don't plan an email campaign right now, you could save these free PSD email templates to use them later. Also, all of them are great for practicing your skills with Photoshop, so no room for hesitation, just grab this collection.
*FreePSDFiles does not own the rights on these artworks and the following are not under the licence policy of FreePSDFiles. All graphics in this post link to their original sources, where you can download them for free and read further information on licence policy from the provider.