Today we present our latest freebie – a Christmas hat PSD file. We have designed the Christmas hat with close attention to every detail. And now we share the PSD files with the community.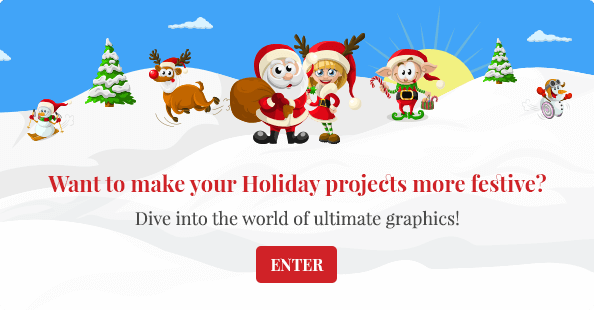 Use our Christmas hat PSD file to spread the holiday atmosphere along your artworks. Feel free to use the Christmas hat on any project, no matter if it is web or print related. We assure you that your clients will love it!
It's a good idea to use the Christmas hat when creating a winter redesign of a website. You can place the hat on the top left corner of the logo to produce holiday look and feel. Of course, you may also put the Christmas hat on any mascot or character. Be sure that our holiday hat will look great whatever you place it.
Just think of the endless uses of our christmas hat. For example, you can design a greeting card based on our PSD file. And if a single hat is not enough for your designs, just browse our holiday category. Download as much graphics as needed and put your creativity into action. Design great artworks for the upcoming holidays. Remember, great details define great designs. You have to pay extra attention to every detail in order to come up with something new and attractive.
We have created a highly detailed Christmas hat. And it's a good idea to examine the techniques that we have applied in this free PSD file. After all, you can get the idea and then use the same tricks on your next design projects.
Our Christmas hat PSD file could be used on:
Websites.
Mobile applications.
Mascots and characters.
Illustrations.
Greeting cards.
Holiday backgrounds.
Christmas flyers.
Resolution: 588×600px
File Format: PSD
File Size: 0.478 MB
Author: Free PSD Files
Note that if you want to spread the word about our freebie, you need to link back to this post. Links to download page or download archive are not allowed.