A collection dedicated to all restaurant business owners and marketers! We have gathered 18 great resources including free PSD templates of restaurant related web design templates, print-ready brochures, fast food promo flyers, menu mock-ups and more.
Dig in to find just the right materials for your business and adjust them according to your needs. All resources come for free, so don't hesitate and try them out.
You may also be interested to check out some creative restaurant menu designs.
1. Restaurant Menu Elements Mock-up Design
A nicely designed restaurant menu mock-up which comes in customizable PSD file so you can add your own logo and products descriptions to the menu board, business card, take-away box and cups.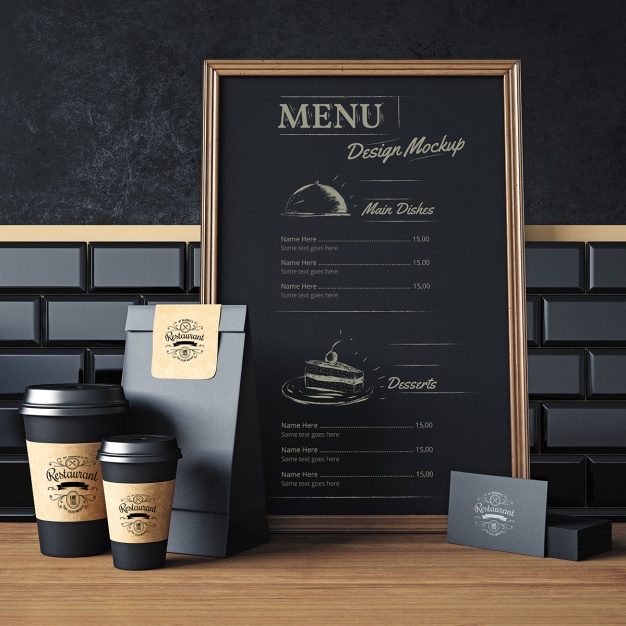 2. Cafe & Restaurant Website Free PSD Template
A Photoshop file including a user-friendly web design for restaurants and coffees. This freebie comes in fully layered PSD format which makes it easy to edit and slice. The resolution of this freebie is 1600 pixels.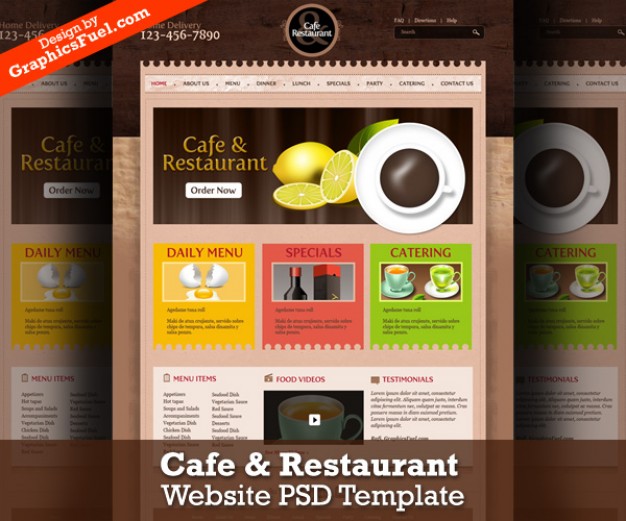 3. Vintage Restaurant Flyer Free PSD Template
A PSD flyer template for restaurant businesses. This freebie is designed in a classic style: a damask texture as a background, cutlery on the front and brown colors conveying vintage feelings.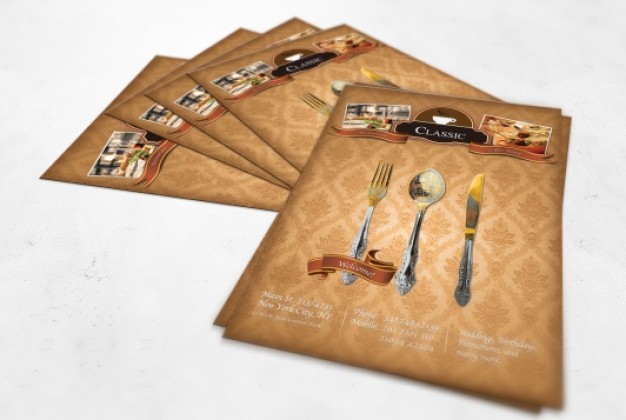 4. Vegeterian Menu Free PSD Template
Containing 150 elements, this menu template is free to download and used with a personal licence. Perfect for organic, vegan, and vegetarian oriented restaurant businesses.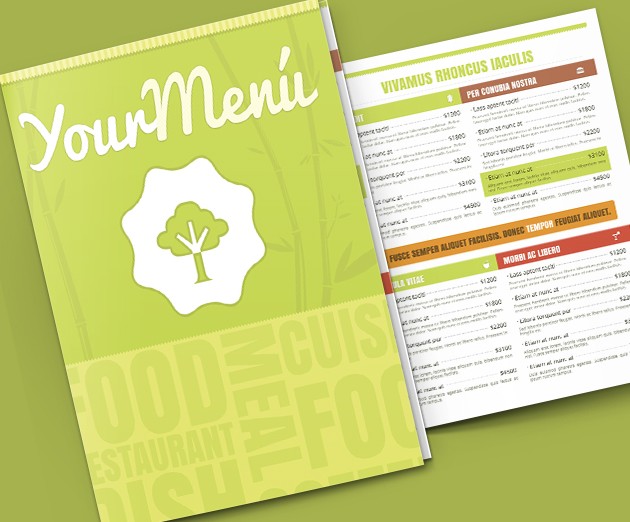 5. Menu Template PSD for Pizzeria
Again, coming with a downloadable PSD file, this freebie contains 150 items that will help you customize your own pizza menu. Go ahead and grab this yummy design.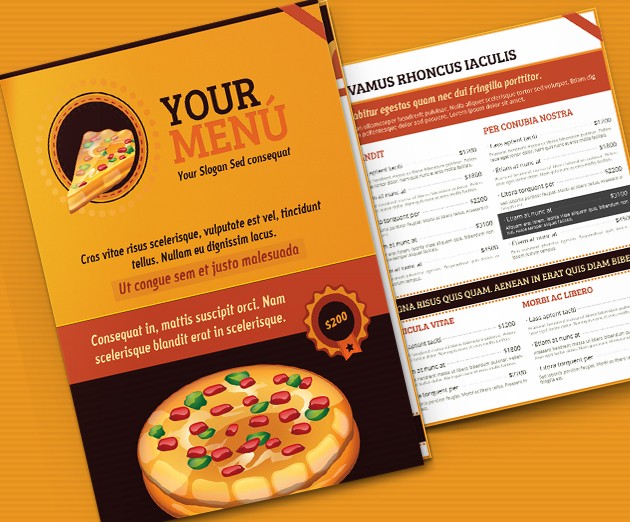 6. Ice Cream Shop PSD Menu Template
A freebie designed especially for ice cream and dessert shops. Coming in cheerful orange and green, this template includes 150 items and can easily be customize according to your needs.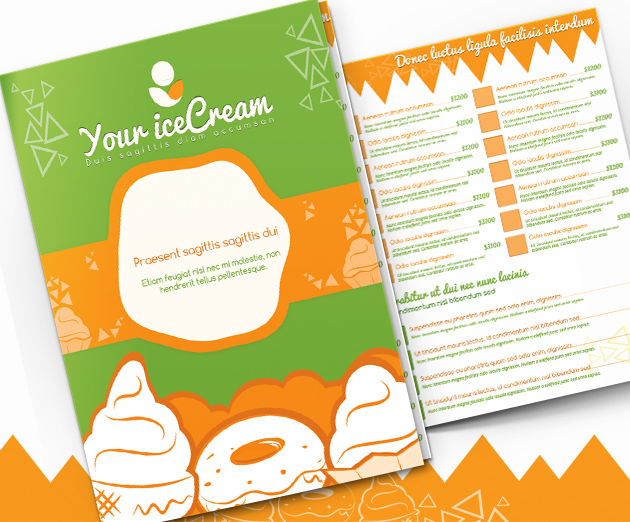 7. Ice Cream Menu Template PSD Design
An elegantly designed ice cream shop menu template that comes in purple and orange. This PSD file includes 150 items available for free download and usage with personal licence.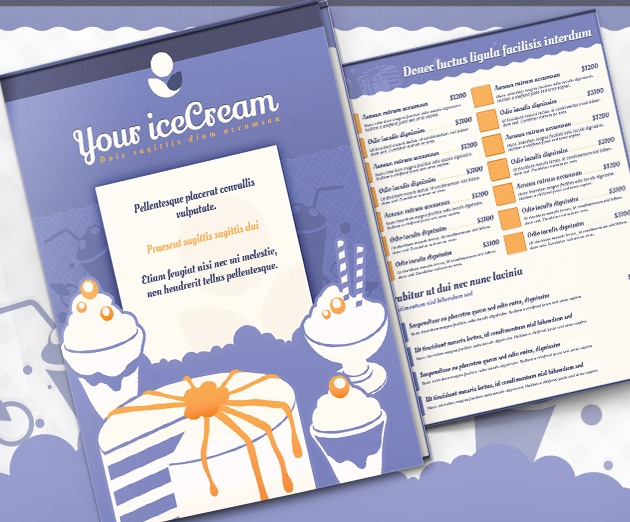 8. Free Restaurant Menu card/Brochure PSD
A free PSD template of restaurant menu card or brochure, suitable for many restaurant related businesses. It comes in a blurry background and fully customizable elements.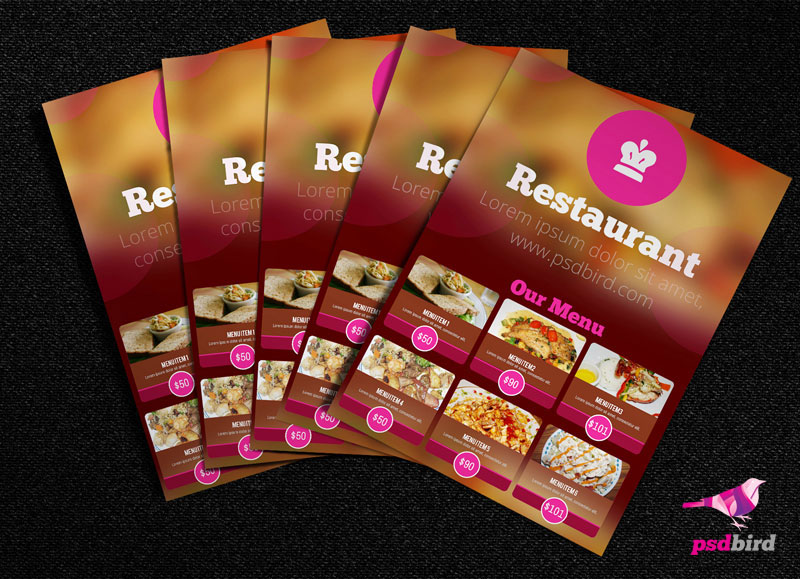 9. Free Hotel Menu Card / Flyer PSD Template
A fully editable PSD template of a hotel or restaurant menu card or flyer designed in а red, yellow and brown color scheme. This freebie is suitable for many projects, so grab it.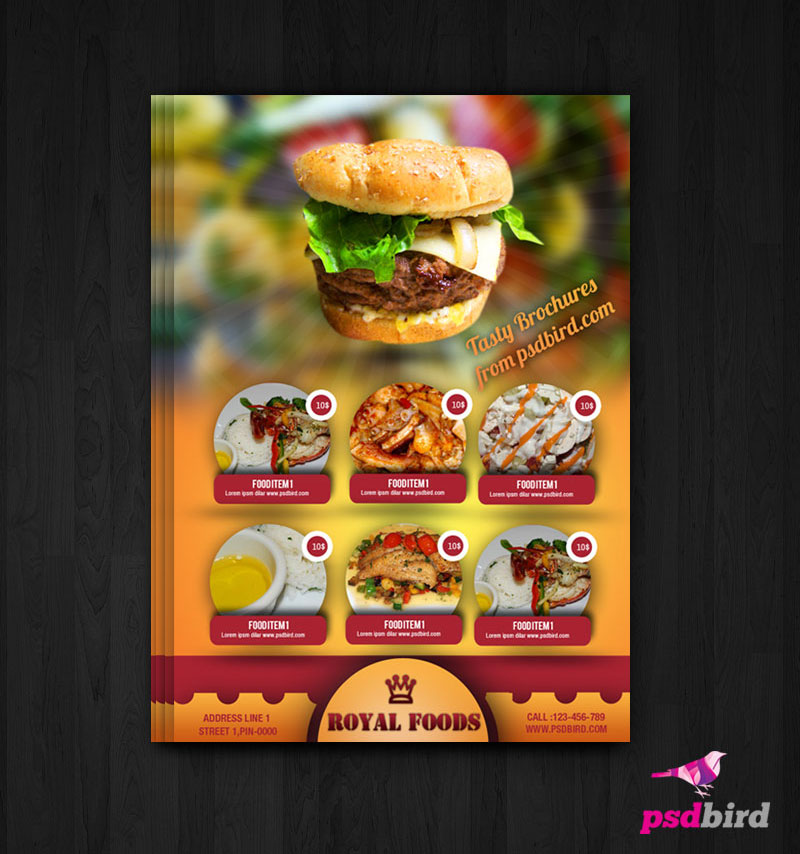 10. Free Restaurant Menu Template Example
Coming in size A4, this PSD template of restaurant menu is perfect for lots of restaurant business. It is stylish, classy and makes an accent on the actual food options. Grab it for free.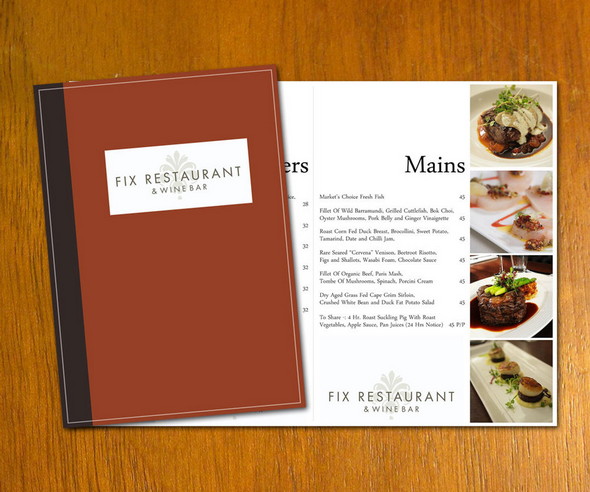 11. Restaurant Flyer Free PSD Template
A freebie template that can be downloaded as PSD and comes in A5 format. This flyer is designed in a nice rustic style and is suitable for many kinds of restaurants.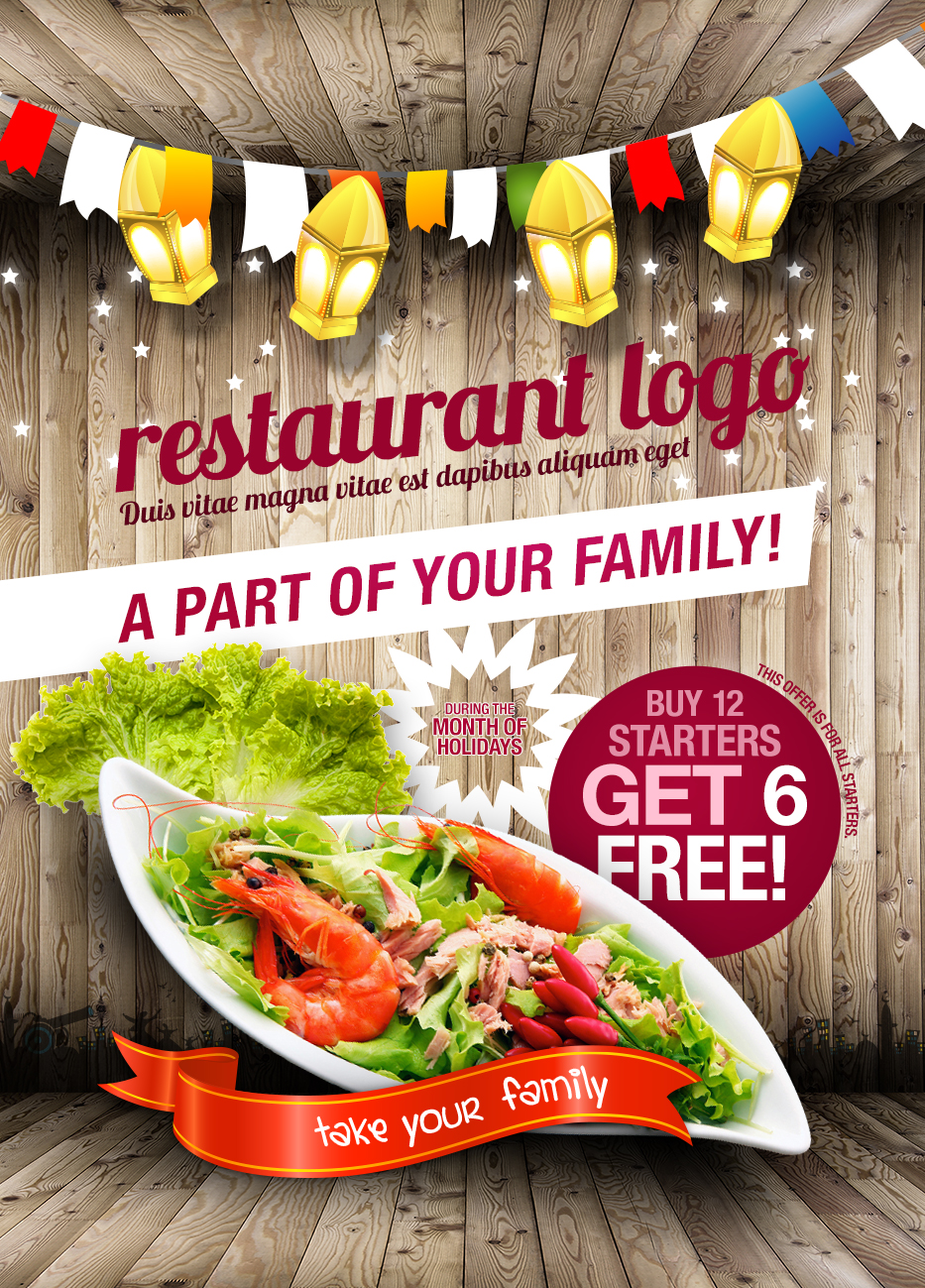 12. Retro Burger Free PSD Flyer Template
An illustrated flyer PSD template design suitable for fast food restaurants to promote their special offers. Designed in eye-catching colors, this flyer will certainly grab the recipient's attention.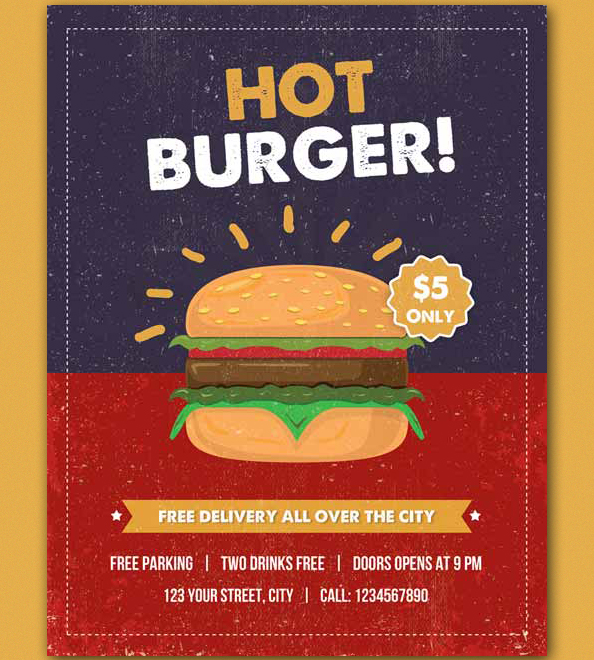 13. Fast Food Menu Free Flyer Template
A free PSD flyer template suitable for any kind of fast food business. This yummy freebie comes also with a free Facebook cover so you can take the best out of your campaign.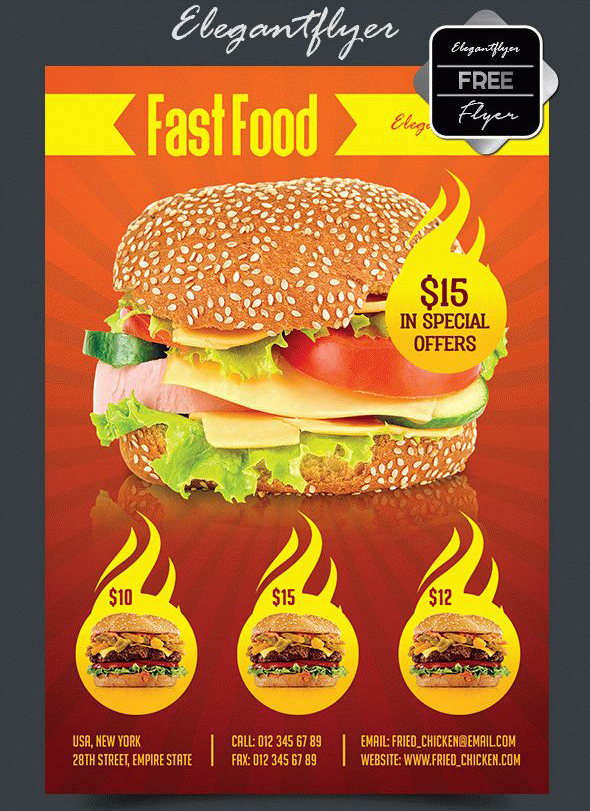 14. Free PSD Flyer Template for Restaurant Campaigns
A fully layered and well-organized PSD file that also comes with a Facebook cover to help you conduct your campaign better. Designed in attractive colors, this template simply won't go unnoticed.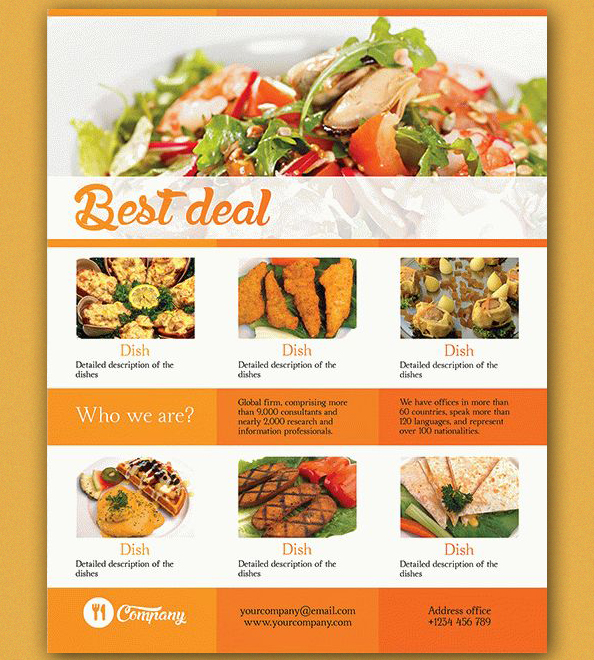 15. Free Burger Flyer Template PSD Template
A yummy fast food flyer PSD template that can be grabbed for free. This freebie is designed in a modern style and can be perfect for any fast food related business.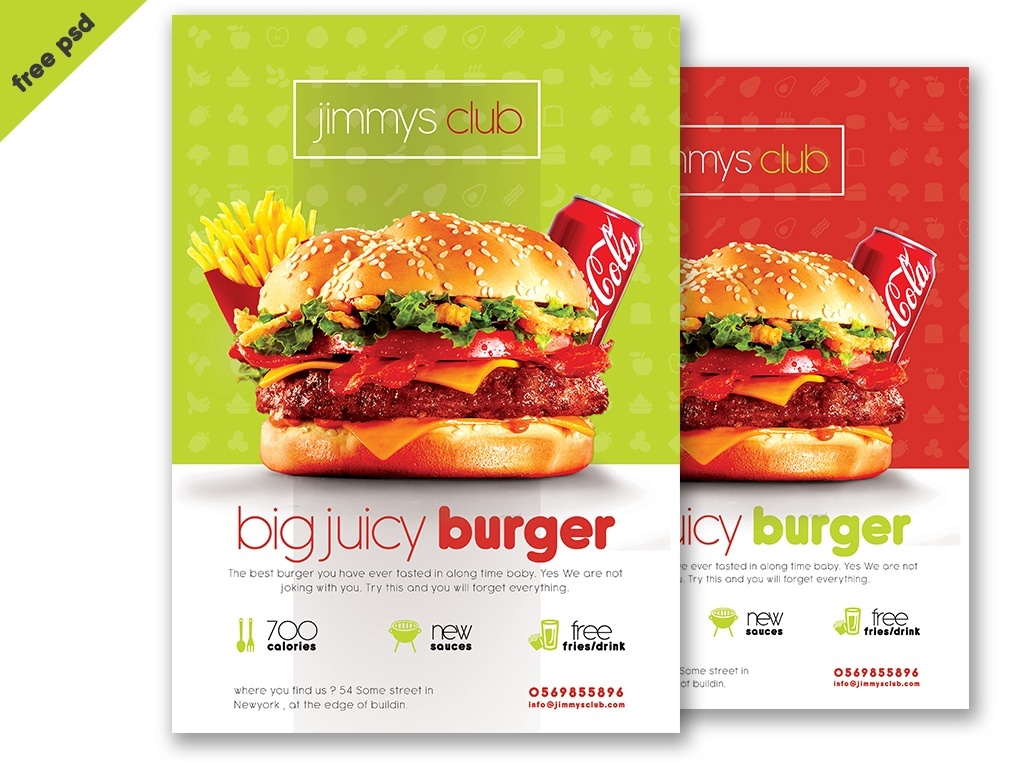 16. Free Flyer PSD Template for Food Restaurants
A PSD file containing a restaurant flyer template in nice, attention-grabbing design. This freebie comes in 2625×3375 dimension and its texts, content, images, objects and color can be easily edited.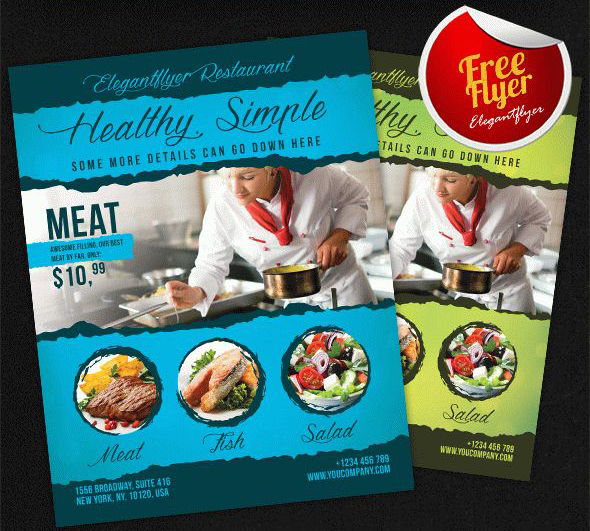 17. Free One Page Restaurant PSD Template
This stylish freebie restaurant one-page web design comes in a nicely organized PSD file with layers and groups which makes is super easy to edit and customized. Fonts used: Open Sans and Yeseva One Regular from Google.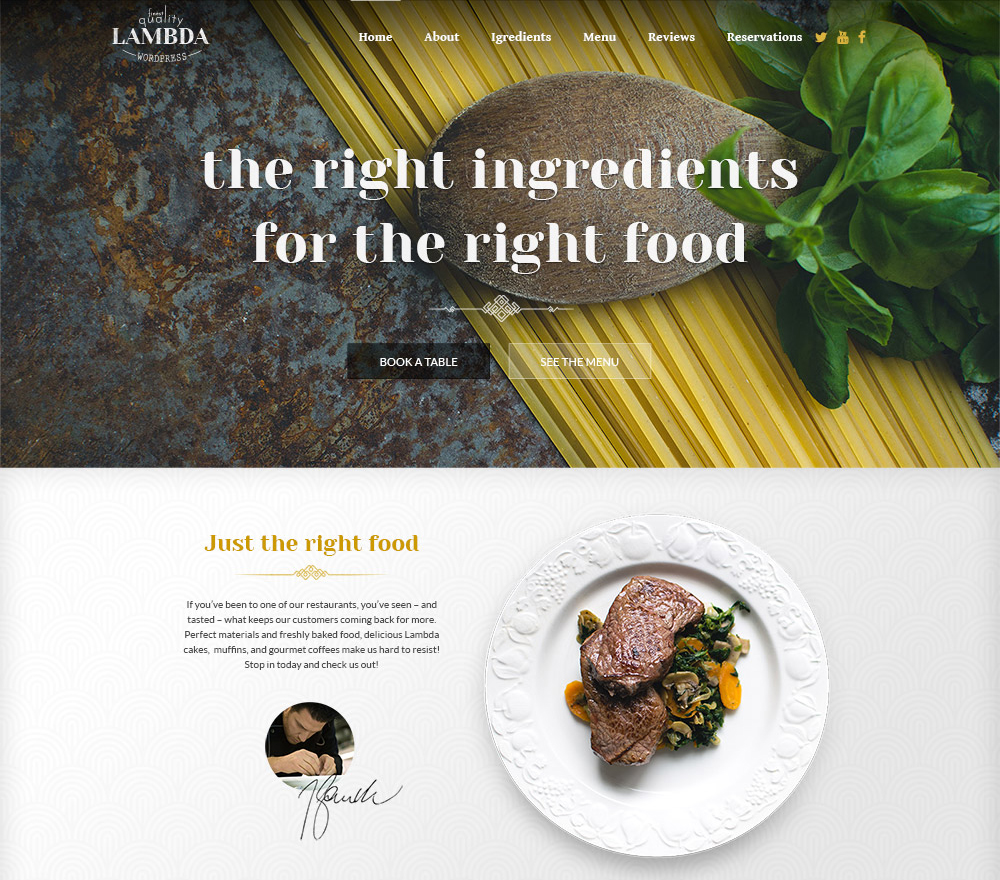 18. Food and Restaurant Website Free PSD Template
A free web design template in clean and fresh style that comes in very well arranged PSD file. Easy to customize, this template can be adjusted right according to your needs.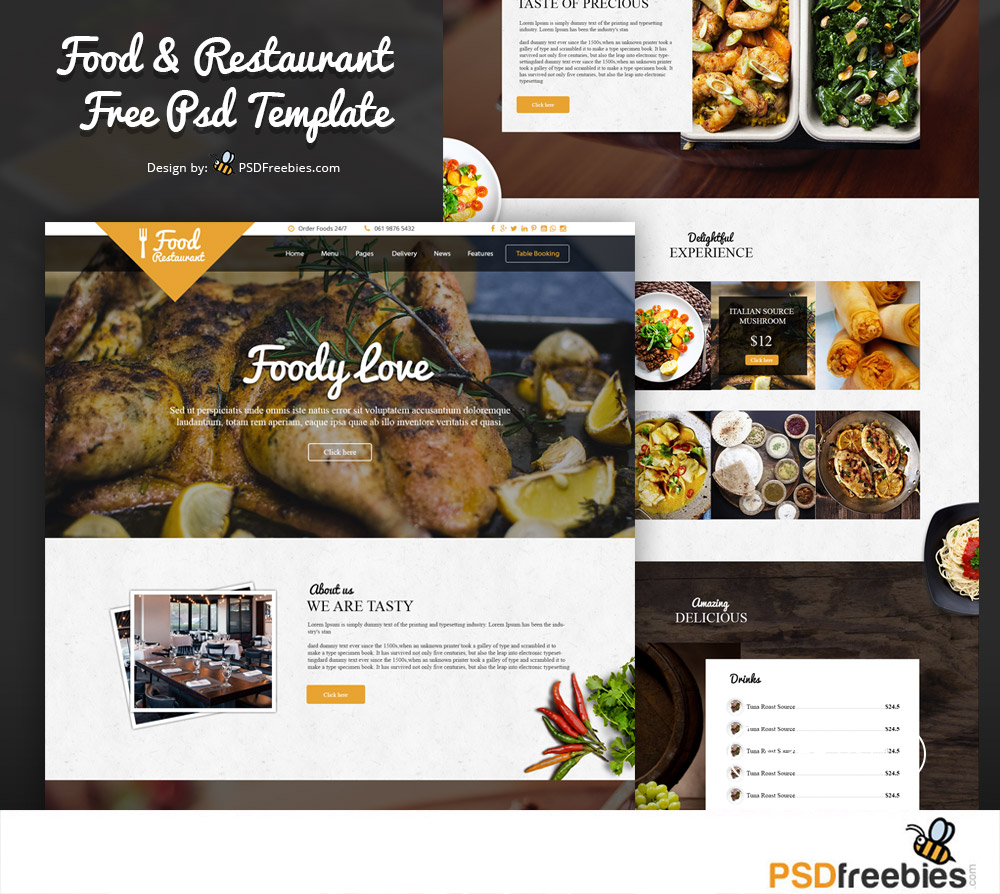 Hopefully, you've managed to find just the right free resource for your needs. Even if you are not planning a campaign right now, you never know when these templates may come in handy. So, we recommend you get them all and stay tuned for more freebies soon!
*FreePSDFiles does not own the rights on these artworks and the following are not under the licence policy of FreePSDFiles. All graphics in this post link to their original sources, where you can download them for free and read further information on licence policy from the provider.